With an increasing number of companies investing in internet marketing strategies, many wonder if online advertising for small businesses is a sustainable practice. Some upcoming business people still consider online marketing as a preserve of established firms, mostly because of misinformation. Others are still stuck to word-of-mouth advertising and are reluctant to adopt new methods.
The truth is you cannot rely on a single channel to generate new leads for your business. If so, your business is likely to experience a downturn should that available channel fail. When you have multiple lead generation channels, you are on the safe side even if one or two fail.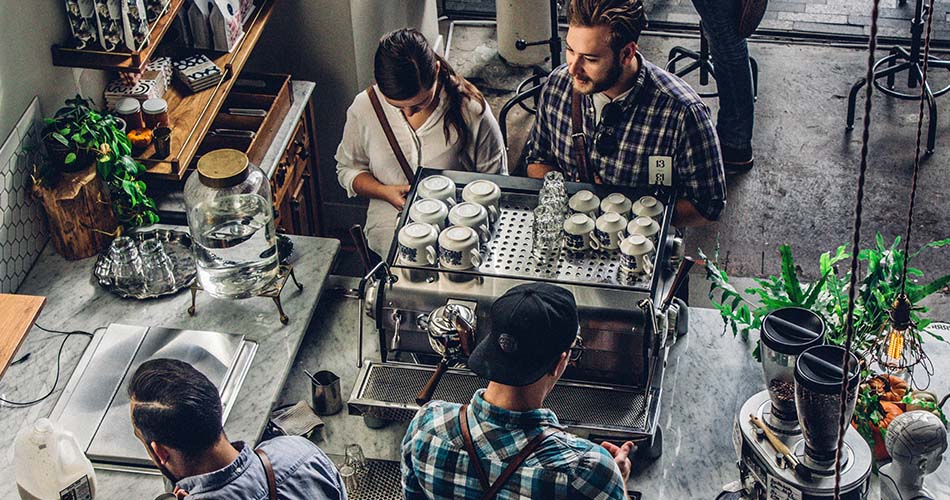 Why You Should Choose Online Advertising for Your Small Business
Online advertising is gaining ground across all societies. This follows an exponential increase in the internet and smart devices usage. Here are the reasons for choosing online advertising for your business:
1. Changing Consumer Behavior
There is a steady change in consumer behavior. Most of them rely on the internet to stay abreast of current affairs. For that reason, you can virtually take your small business to them through online advertising.
2. Reaches Out to a Large Audience
You can easily reach out to a huge audience online and sell your products or services. This is only applicable where online advertising is effective. In your case, you can use this form of advertising to build your brand and expand it to a large market.
3. Highly Convenient
Online business has become a household name thanks to its convenience. At a click of a button, consumers can order what they want in the comfort of their homes. Therefore, you can advertise your small business online to help consumers gain access to what you are selling.
4. It is Affordable
Most small business owners agree that traditional advertising forms such as radio and television are way beyond their means. They are expensive and unnecessary to a business whose returns are minimal. But online advertising is a complete opposite of that. It is affordable and trackable. All you need is a reliable internet, a smart device, and the right audience, and everything else will fall in place for you.
5. Your Potential Competitors are Online
You need competitors to make your small business successful. Since most of them are online, they will challenge you into learning new online business tricks. Their web presence will expose you to relevant content that will take your small business to the next level.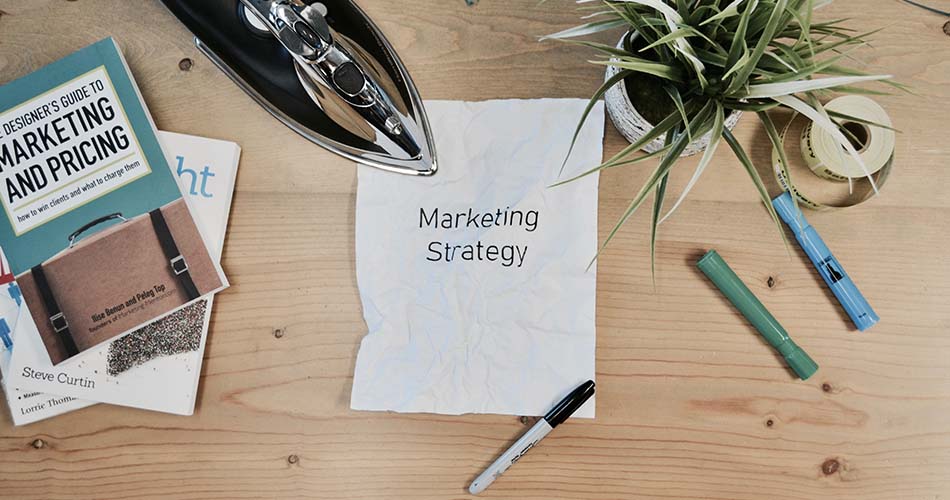 Best Online Advertising Platforms for Small Business
The right advertising platform mostly depends on your target audience's nature and the types of products and services you sell. Most digital platforms support online ads. That said, if you are having trouble identifying the best channel for your needs, here are some options you can consider.
1. Facebook Ads
Facebook is, by far, the most popular social media platform. Over two billion people log into the website monthly.
Although it is primarily used to connect with friends and family, many people use Facebook to interact with their favorite brands. However, it is challenging to get organic traffic from the site due to continually changing algorithms. Paying for Facebook ads is a proven way of getting your adverts in front of your target audience.
Facebook has several paid ad formats. Promoted posts look like regular posts from your Facebook page and mostly appear on users' news feeds. Display ads, on the other hand, can appear on photos, slideshows, and videos. Research is currently undergoing for the introduction of search ads.
The best thing about Facebook marketing is that it supports market segmentation and targeting. While this requires few technical skills, it saves you money by ensuring your ads reach people interested in your offerings.
2. Google Ads
Since Google is the most popular search engine, Google Ads is the most used pay-per-click advertising platform. In PPC marketing, you pay a small fee every time a person clicks on your ad listing.
The first step to succeeding in Google Ads is by bidding on high-intent keywords. These are phrases that you show a person has an intention to buy something. For instance, if you sell houses, you will get more value from people searching for phrases like 'homes for sale in New Mexico' than broad and generic terms like 'vacation rentals.' Use keyword research tools to find such high-intent words.
Secondly, you should invest in targeting to make your online advertising campaigns cost-effective. For example, you can design your strategy such that your ads appear to people who meet specific criteria, such as the youth or women with an average income. You can also restrict your ads such that they occur during your business operating hours.
Lastly, always work on improving your Quality Score. This is a grade ranging between one and ten that evaluates your ads' relevance to the intended audience. A higher quality score means that your ads are relevant, and Google will charge you less for PPC while increasing your ad ranking.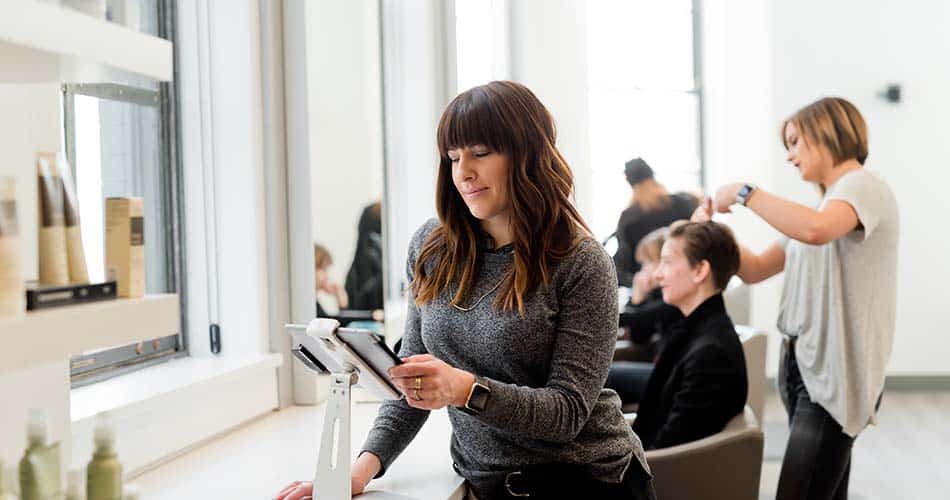 3. Instagram Ads
Instagram averages 500 million visitors daily, making it one of the most popular social media channels. Although this is incomparable Facebook's massive user base, most of the people on this platform are either generation Z or millennial.
Most of the content on Instagram is in either pictorial or video formats. If your product's ideal presentation method is in this style, it can be a perfect platform for interacting with your audience. Even better, you can add your business information to each post such that prospective buyers can find you easily.
On the downside, you need to download the mobile app to enjoy the platform's full features. In comparison, this is convenient when on the go, it is unfavorable to prefer managing their activities in a desktop environment.
4. Google Display Ads
Google Display Ads differs from Google Ads in that it uses visuals instead of text. Moreover, Display Ads are not visible in search – they show up on various websites across the internet. These ads appear as banners or small boxes that promote several products and services on websites. They are often related to the content you are reading or items you are shopping for online.
Those who argue against Display Ads claim that your intended audience might not see your listing at the right time. This is because instead of shopping, people who see the ads might be reading news or watching videos. However, this exposure is useful in increasing brand awareness. Most marketers agree that a customer has to be familiar with a business before buying from it.
5. Twitter Ads
Twitter Ads can introduce your business to a vast audience that you might have otherwise failed to reach. Some of the types of Twitter Ads include Promoted Tweets, which differ from regular tweets because they can reach people who are not following you. Others include Promoted Trends, which show specific trending topics on the user's feed, and Promoted Accounts that advertise your account to people who are likely to show interest in your products and services.
The best way to make your Twitter Ads campaign successful is by avoiding controversial topics. It would be best if you also had a reputation management team to solve issues before they get out of hand.
6. LinkedIn Ads
With more than 500 million professionals on LinkedIn, you have a chance to market your small business to different professionals worldwide. This platform provides a great place to showcase your services to potential clients.
It allows you to advertise your services through Sponsored Content, Sponsored InMail, Text Ads, Dynamic Ads, and Programmatic Display Ads. All these features help you reach the most relevant professionals, mix and match some advertising features and personalize advertising tactics or content to your LinkedIn inbox.
Final Words
For the best results, you need to use a combination of platforms for online advertisements. Experiment with multiple channels to see the ones that meet your needs. Invest in targeting so that your ads reach people who are likely to buy from you. More importantly, analyze the results from each audience segment.
When you know how much traffic you are getting from each channel, you will make adjustments to make the most of each platform. By improving your strategy, you also reduce advertising costs and maximize your profits.
If you find the above overwhelming, hire an expert to do it on your behalf. It may cost you, but the rewards will be worthwhile.
Get Help Managing Your Small Business Advertising with ADLG Marketing
To get more information on Marketing Services we offer, or to get help with building your business's marketing strategy, schedule a call with ADLG Marketing. With 20 years of marketing and advertising experience, ADLG Marketing is an Austin, Texas-based digital marketing agency positioned to help small businesses, startups, and non-profits across the country succeed with their marketing efforts.