The Deer in the Headlights Look?
Clients often get a glazed look in their eyes when we talk about local search and how they are using Google Search, Google AdWords, Google Search Console, Google+ and Google My Business. They've all heard of Google search and pay per click advertising, but as we continue down the list of Google products we start to get a vacant stare back.
What Does Google My Business Do?
Part of managing your business is to make sure you can be found online in a simple Google search or even a Google Maps search. Information is scraped across the web and indexed in order to help search engines determine what to show when you search on their platforms.
With Google My Business you're able to help publish a lot of important information about your business directly to the search giant. So they'll know not only what your business name is, but where you're located, what type of business and goods you provide, what times you are open for business and most importantly how to get a hold of you. So with Google My Business, you're in charge of how you may appear on search whenever anyone is looking for your services… even if they're looking for their mobile phone.
When you do show up in search results, your customer will see all of your business information within your listing mentioned above. You can even post photos of your business so customers can see what to expect when they visit. And with Google My Business' most recent 2018 update, a menu of services can be incorporated into your listing. Perfect for restaurants, salons and other businesses which offer a menu-style listing of services.
What Does Google My Business Tell Me About My Customer?
The insights from Google are just as important as getting your listing up and being found. Your Google My Business account will provide you the insights to understand how many of your customers find your business through searching for like terms vs those who are seeking you out directly. You can also get an idea if they are finding you via Google Maps or through a search engine result. Then get to understand their actions. Did they visit your website, did they call you, or check for directions to visit your brick and mortar location? The information is there so you can be better informed.
What If My Business Has More Than One Listing?
Back in November of 2017, Google announced that they were redesigning the User Interface of Google My Business to better benefit companies and users with multiple listings. Some of the added features include:
Easier dashboard to view all and navigate through all the business listings on a single account
Generate additional listings or locations with greater ease
Eliminate the need to switch between list view and card view
Easily view verification status across all listings in a single view
Manage users on a location by location basis
How Do I Get Started with Google My Business?
Getting started on Google My Business is free and relatively painless.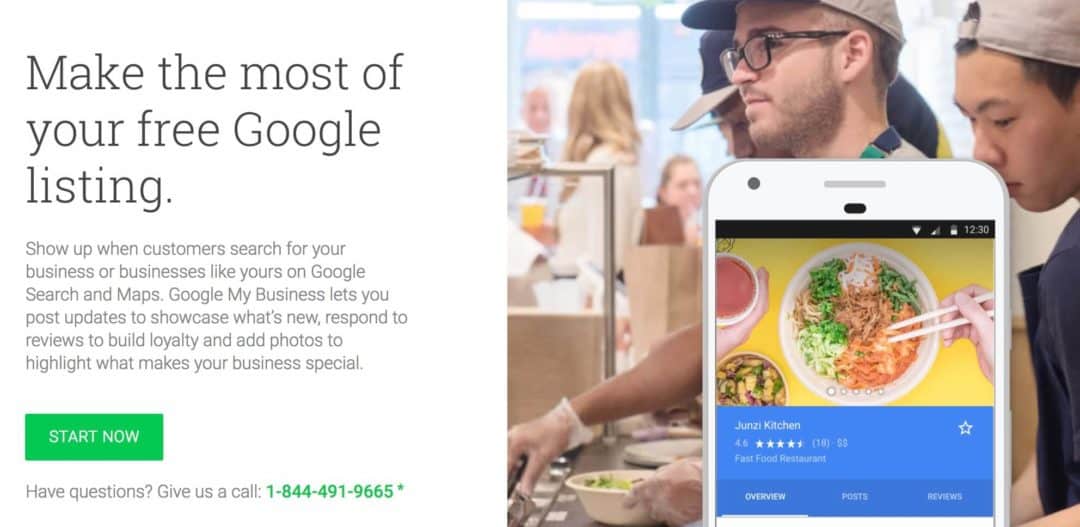 Create a Google Account – if you do not already have one
Visit Google My Business account page
Follow the prompts to enter your business information (business name, business address
Verify your listing

You will receive a mailer from Google within 5 days containing your verification code
When received, you'll come back to your Google My Business, enter your verification code and your listing will be live
While you wait for your code, you can continue to update your listing by adding categories, photos, etc. so you will be ready to go live when the verification code arrives
Getting started is not difficult, but it can be a little tedious if you have multiple locations. Luckily, you can set up bulk-verified accounts through Google to help manage multiple listings in bulk. That could be a real time-saver.
If you're ready to set up your business on Google, visit Google My Business to get started.
If you need a little help in getting your Google My Business Account set up, feel free to contact us.
To get more information on Google My Business, or to get help with building your business's marketing strategy, let's schedule a call. With 20 years of marketing and advertising experience, ADLG Marketing is a digital marketing agency positioned to help small businesses, startups, and non-profits across the country succeed.