You Don't See Online Reputation in Day-to-Day Operations
Have you ever been at a restaurant eating a meal and your waiter asks how everything is tasting? Often our instinct is to simply nod and say, "it's great, thanks." Then you turn to your dinner date and tell them that the chicken is dry, the fries are cold, or the soup is salty.
This happens more often than you think, we simply give a positive response to minimize exposure to what could be an awkward situation when you are really not satisfied.
You hope your customers feel great and will leave a great review and by the looks of your day-to-day operations, it seems all is good. But we really don't know what the customer thinks until they tell us. Online reviews, from Google, Yelp, Facebook or any other channel is when those customers tell us what they REALLY think.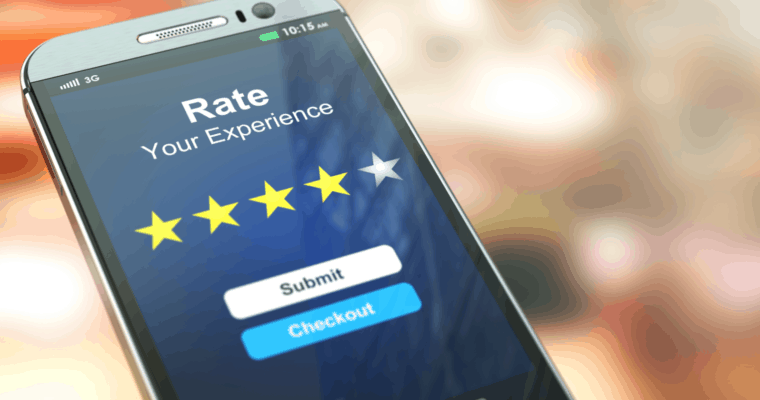 Do Those Online Reviews Really Matter?
Your Online Reputation is ever-evolving, and other potential customers are checking out those reviews to see if it's worth their time or money to become your customer. It leads to something called Social Proof. More positive reviews reassure a potential customer that they may enjoy doing business with you. More negative reviews may steer them away, or worse to a competitor.
With online reviews, every social media comment, review, and blog post is important and can have an impact. This content forms their decision-making process and buying decisions.
So, you want to make sure you're proactively managing your online reputation and listening to the feedback you receive from all the reviews and responding to those reviews – and it doesn't matter if they are positive or negative, your consumer wants to know that they've been heard.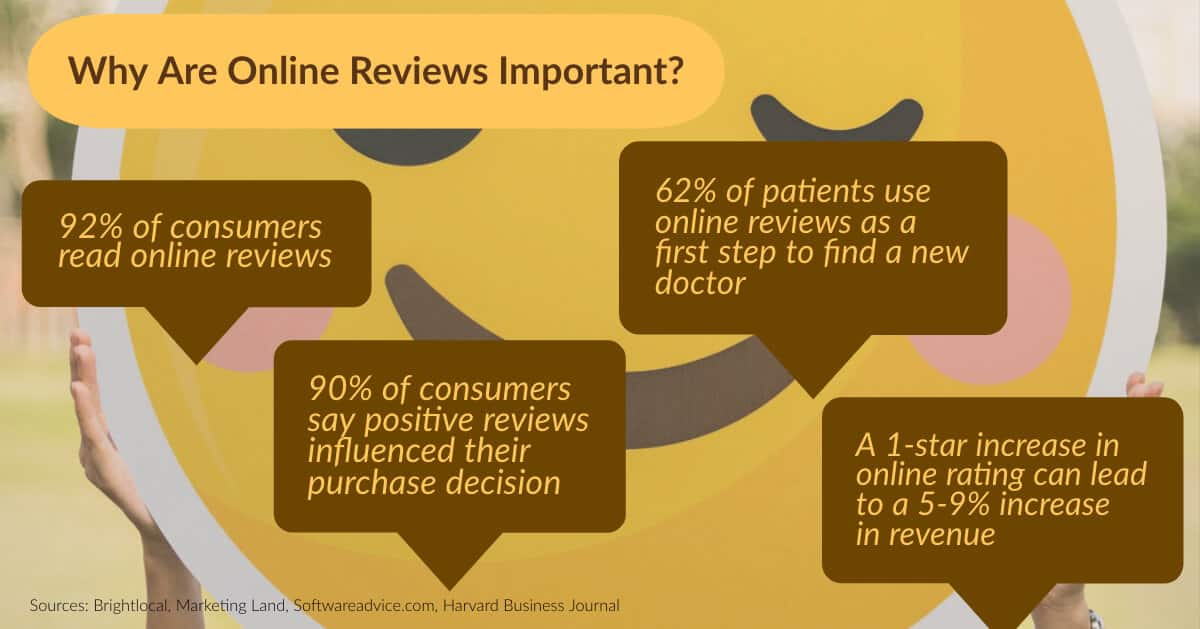 Monitor your Online Reputation
You don't know what you don't see. If you're not actively monitoring all of your online review sites, you're missing how your brand or company is being represented like online. Worse yet, you may be missing valuable insights on what you're doing well and what you could be improving.
You may need to monitor more than one area. You may have reviews being posted on social media, like Facebook, online review sites like Yelp or Trip Advisor, or retail sites like Amazon and eBay. Online reputation is important for all types of businesses from daycares to restaurants, bars, retail shops, hotels or even a tourist attraction.
And if you have multiple locations, you may need to be monitoring your online reviews across multiple pages across each one of the online review sites your customers use.
But people talk about your brand all over the internet, all the time. Trying to monitor all these conversations on your own is a losing battle.
Consumers are doing more research now than ever before. They check online reviews across multiple sites before taking action and making a purchase.
You simply cannot spend your way to profits through advertising when you're receiving negative reviews.
If you need a little help in managing your Online Reputation, feel free to contact ADLG Marketing.
To get more information on Online Reputation Management, or to get help with building your business's digital marketing strategy, let's schedule a call. With 20 years of marketing and advertising experience, ADLG Marketing is a digital marketing agency positioned to help small businesses, startups, and non-profits across the country succeed.